Plethora | Plum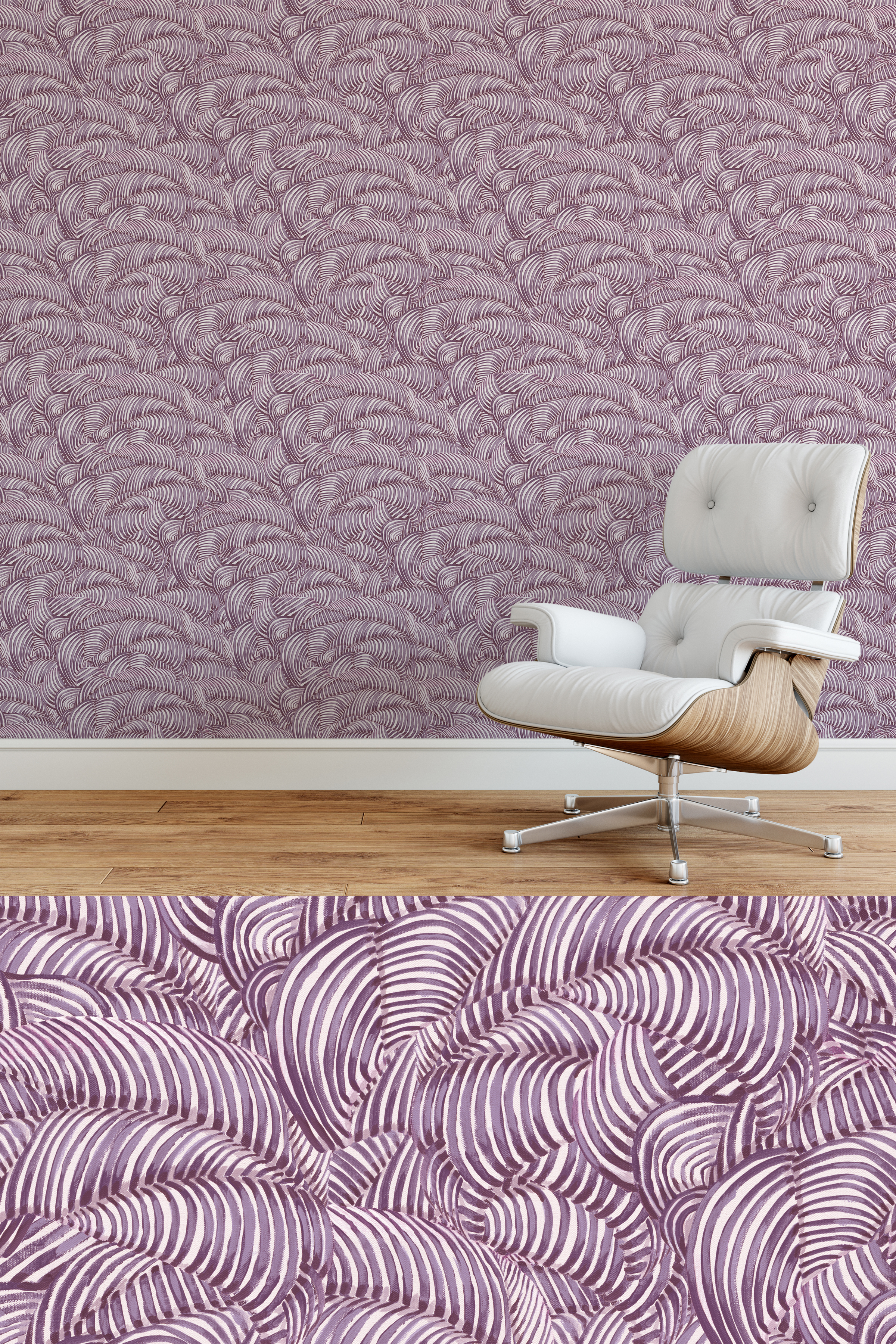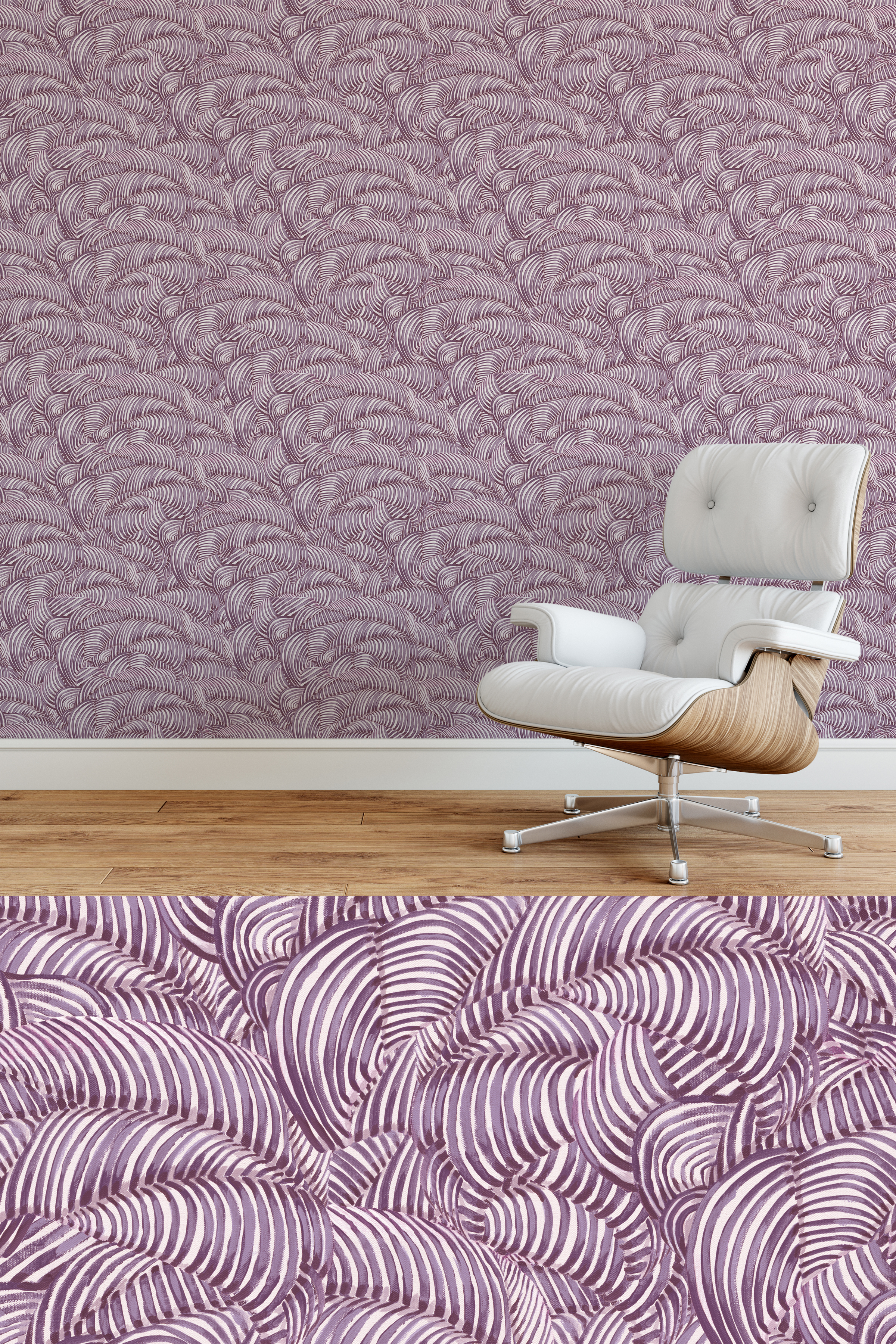 Pre-Pasted Information:
- Choose a pre-pasted wallpaper length that matches your ceiling height.
- Measure the width of the wall. Each pre-pasted strip is 2 ft wide. Ex. A 6 ft wide wall would need 3 strips of pre-pasted wallpaper.
Printed on high quality pre-pasted paper.

Easy to install and removable. Goes up with water. Comes down with water.

Low sheen.

Scratch resistant.

To clean, warm water + light rub.
Removable Tile Information:
- Removable tile listing includes 2 tiles, each measuring 2 ft x 4 ft.
- Need help calculating how much to purchase? E-mail your wall measurements to hello@coppercornersart.com
Printed on premium matte polyester wall fabric.

Easy to install and remove. Peel and stick.

Low sheen.

Scuff-resistant.

Clear tack wall adhesive backing.

Warm water + light rub to clean.
- Monitor coloring may differ. For color accuracy, order a sample.
- Please ensure that you order the correct amount for your walls, as we do not guarantee that tiles printed in different batches will match exactly. Need help measuring for pre-pasted or removable tiles? E-mail us at hello@coppercornersart.com :)
- Items ship in 1-2 weeks
- Made to order, non-returnable.
We are so confident you will love our wallpaper that we will credit you for any samples purchased (up to $30!) on your wallpaper roll order. So no excuses! Sample your favorites!
International orders: Orders outside of the US may require an additional invoice for shipping. E-mail us with any questions.
Fuera de los Estados Unidos? Recibirá una factura por correo electrónico para cualquier gasto de envío adicional.
©2019 Copper Corners Art, LLC. All rights reserved, including rights of reproduction and preparation of derivative works. Copper Corners Art is a registered trademark with all copyrights on all artwork and wallpaper.